Winner of the 2014 Florida Halfathon Challenge
This year's winner of the Florida Halfathon Challenge is Sean Gallagher. The challenge is made up of competing athletes over a series of Half Marathons spanning several months. Each athlete accumulate their total finishing time by completing any two of the 4 half marathon races put on my Florida Gulf Beaches Road Races, PLUS the season-ending finale at the Florida Beach Halfathon.
Gallagher's total accumulate finishing time put him in first for the series. Followed by Larry Smart and Michael O'Rourke, both of Florida.
Subscribe

(TIPS & UPDATES)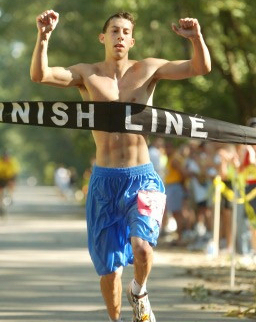 Sean Gallagher is a professional athlete, marathon runner. As an aspiring runner his goal is to qualifying for the 2016 Marathon Olympic Trials.